Homepage
Smart Sensing Technology Monitors
Larry's unique combination of in-home sensors and simple smartphone app lets you remotely monitor the daily activities and long-term wellbeing of a loved one who spends significant time alone at home alerting you to both emergency situations in real time and behavioral changes over the long term.
Just open Larry's simple smartphone app to learn what your loved one is doing right now. Our easily installed smart sensing technology monitors inform you whether they're asleep or awake, at home or out, and how long they've spent on the couch, in the bed, and in the bathroom—generating important alerts about real-time emergencies and long-term changes without the need for a camera or microphone.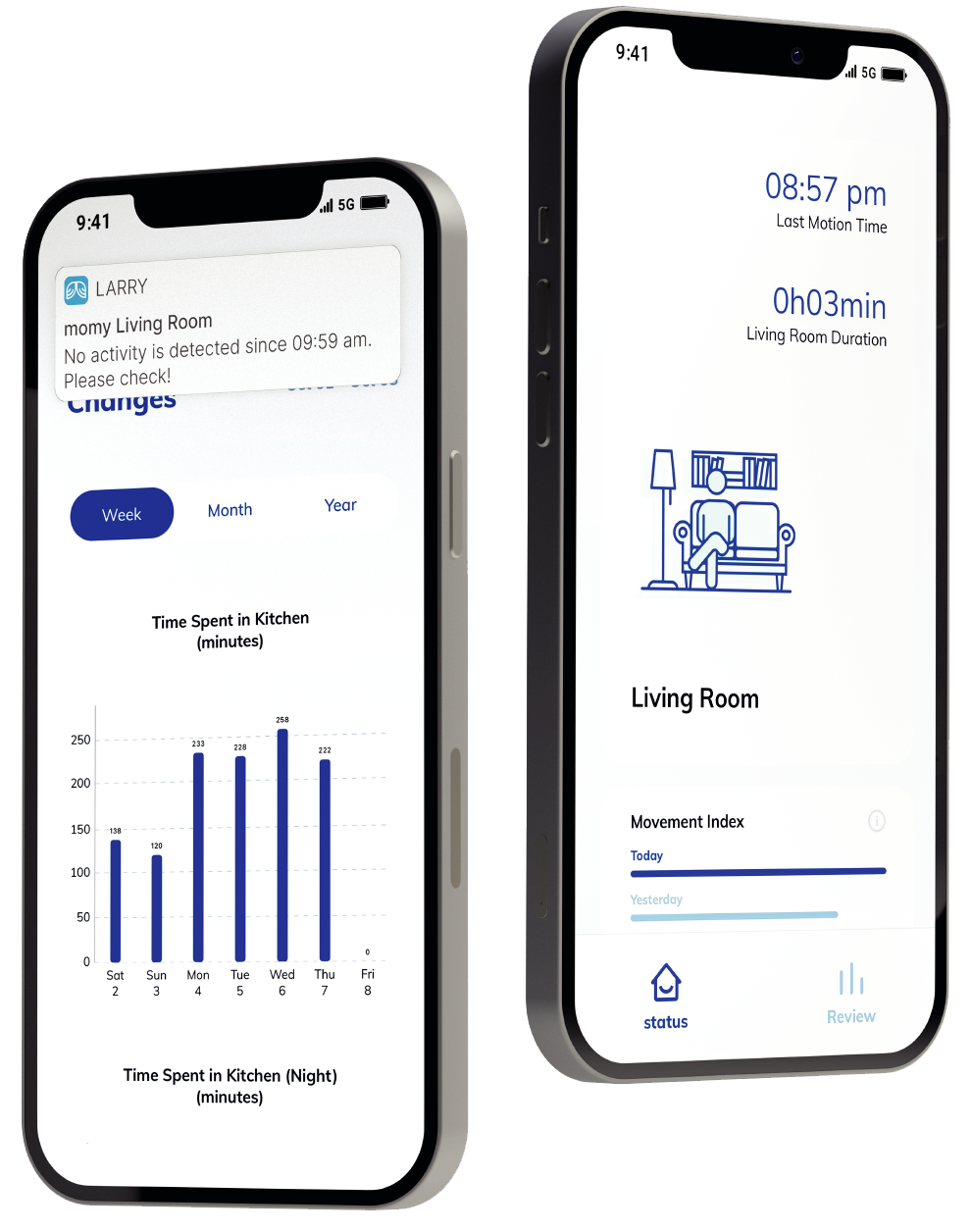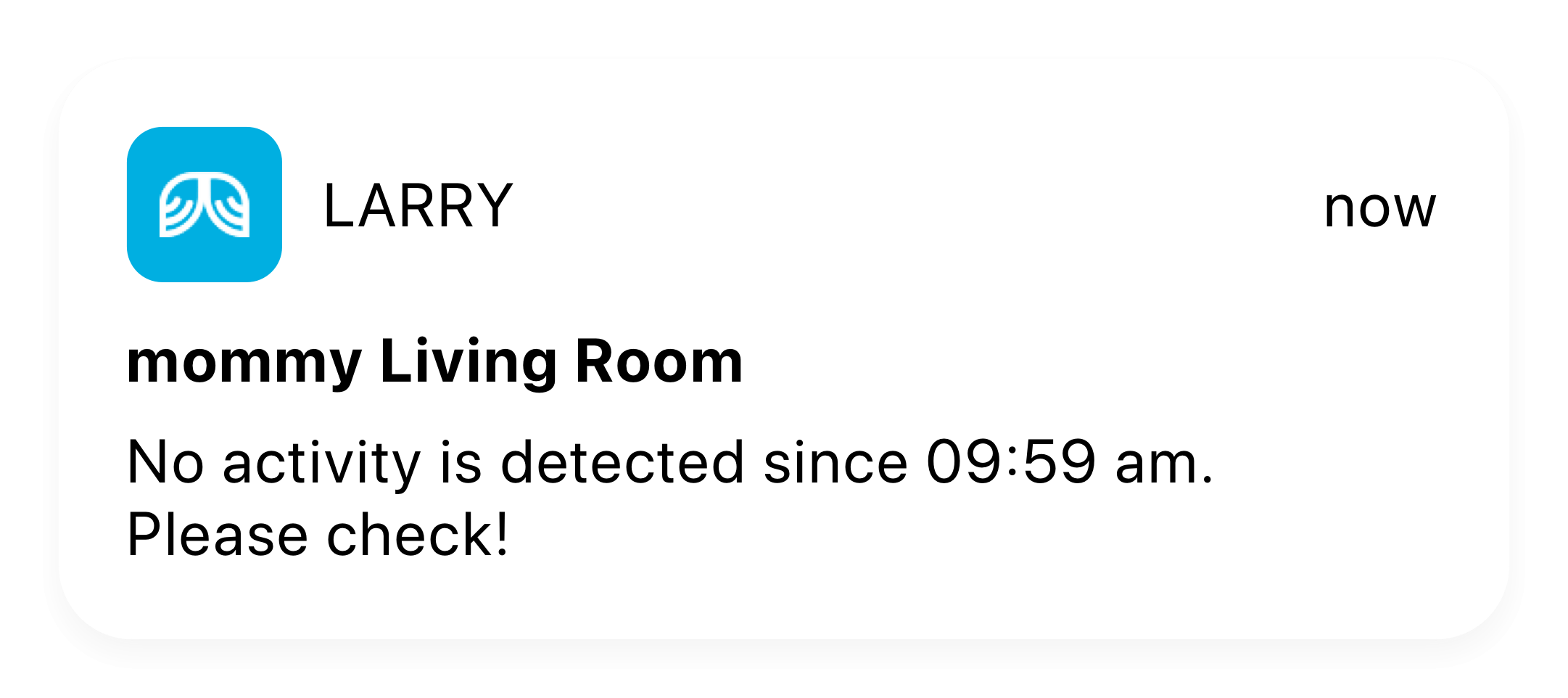 Check In On Your Loved One
Larry recognizes out-of-routine incidents and automatically sends an alert to you and anyone else you designate, including a home care company. There's no need for an emergency button—the system works even if your loved one has lost consciousness.
Changes in your loved one's sleeping habits, activity levels, bathroom usage, and time spent indoors vs. outdoors can indicate a medical problem. By showing you how your loved one's behaviors may have changed over the last week, month, and year, Larry allows you to seek help for your loved one early and can provide useful data for their doctor.


Shower Duration & Frequency


Have Any Questions About Larry?
Below you'll find answers to the questions we get asked the most about Larry
We're here to help and answer any questions you might have. You can get in touch with our contact form. We will be sure to get back to you as soon as possible.